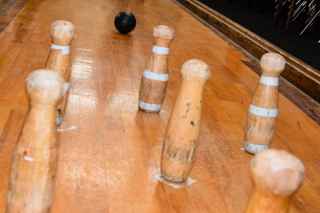 The AGM was held on 4th June 2018.
The committee was re-elected.
Cyndy Fenton as Chairperson,
Anne Bird as Secretary and
Helen Ball as assistant secretary
Ann White had stood down as treasurer but we are still looking to replace the treasurer, anyone interested please contact either Cyndy or Anne.
This year the Committee has had to reintroduce the registration fee of £30.00 per team and £1.00 per team member also each team must buy 1 ticket for the Presentation Evening at £5.00 for 2 team members
This year is the 70th Anniversary of the foundation of the Ladies Skittles league, we would like to celebrate this with a knock out tournament to run through the summer. Teams of 6 to enter £10.00 to enter this includes £3.00 for the sticker up, this event is only open to members of the ladies Skittles league.
If your interested entries to be in by 2nd July. Or email Anne or Cyndy.
The next meeting will be registration of teams 2nd July
Thanks